This week was a drag. Partially because one of the largest projects I was working on got killed. Partially because I was sleep deprived most of the week because I was still in vacation mode (read: irresponsibly staying up late). I got new projects to work on but they're pretty long term (web graphics stuff) so without an imminent deadline looming over my head, I was taking my time.
I treated myself on Tuesday.
And got to go to BMSC,the corporation that manufactures our products, to drop off some stuff. I took a tour but production was off on Friday so there wasn't much going on.
Inside their waiting room
Our products
Yeah Naterra!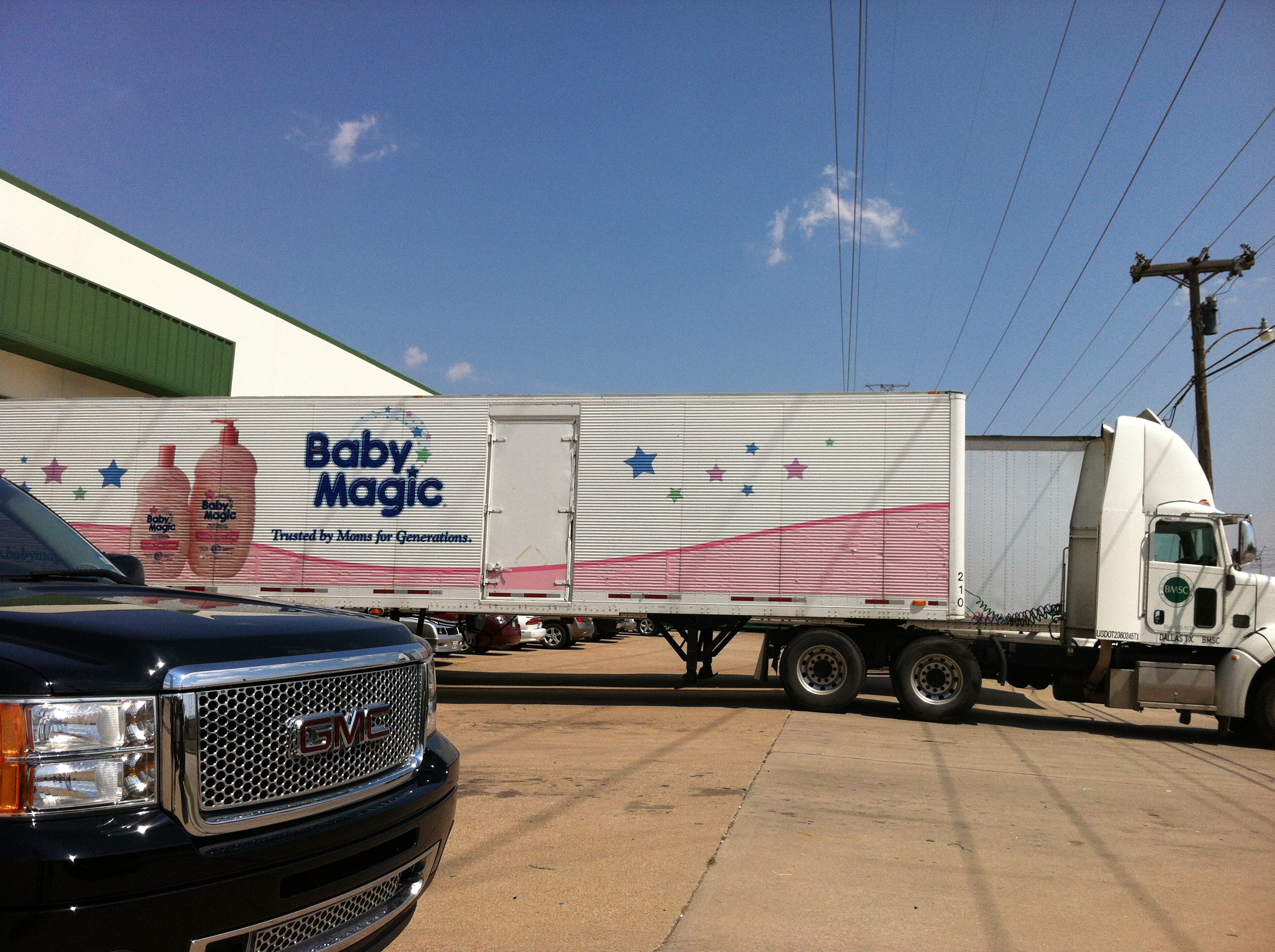 Baby Magic trailer! We have this at our Flower Mound office as well, but I didn't think it was THIS big.
A particular issue that struck me this week/I've been thinking about recently has been the balance between people and work within a professional environment. As a designer, you are constantly engaging with other people (either other professionals or clients) and have to learn to get along with them. On the other hand, you are constantly interacting with the computer, and making creative work which (to some extent) you must find creatively satisfying. Working at Naterra has been a mix of both, in both good and bad circumstances. While my boss actively asks me to make sure I'm not getting bored, there are definitely some days where I just want to slap a logo on the image and be done with it. The creative energy I feel like investing changes from day to day. Unfortunately, I can't work from home, which usually is my solution for a change of pace (or any change in environment for that matter). On the people end, while everyone at Naterra has been welcoming, you can tell they are set in their ways. Working with an older generation, I have realized that it takes a little bit of a push to change ways. Part of that push is harder because I've constantly been around people my age over the last 4 years that are super liberal and open to the new. While I know that this is not the kind of job I would like to pursue in the future, I've definitely enjoyed my time here.